Hi all! The other night, I tuned into one of the funniest shows I've seen in awhile on
VH
1 called
The Great Debate
. They take tons of comedians, famous singers, other celebrities and random famous people and ask them which they prefer, "A vs. B". In the category of "Favorite John Travolta Character", substitute Danny
Zuko
for "A" and Tony
Manero
for "B". (Obviously, my heart belongs to John Travolta in
Grease
since I was like 5.) They had crazy other things too like Aunt Jemima vs. Mrs.
Butterworth
and Cabbage Kids vs. Tickle Me Elmo. Well, between the comedians'
commentaries
and the jokes from the celebs, this show was too cool, so I decided to think up a few preppy "Great Debates". Post your answers!
1. Best Preppy Color Combo:
Pink & Green vs.
Navy & White
2. Best Preppy Pattern: Stripes vs. Plaid
3. Best Preppy Material: Seersucker vs. Madras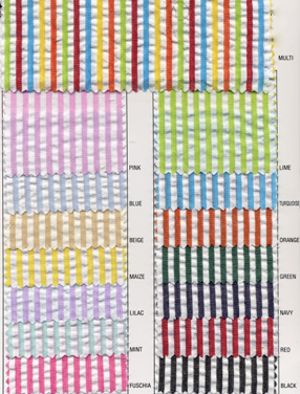 4. Best Preppy
VV
Guy: Shep or Ian
5. Best Preppy Tote Bag: Vineyard Vines or Vera Bradley
6. Best Preppy Shoe: Lilly Pulitzer
McKims
or Jack Rogers Navajo Flat
7. Best Preppy Silver Accessory: Silver Pearls or Silver Rings
8. Best Preppy Monogram: Circle or Script
9. Best Preppy Menswear: Blue Blazer or Boat Shoes
10. Best Preppy Designer (the tough-y): Lilly Pulitzer or Ralph Lauren
Let me know your Great Debate picks!
xxKatie