Too bad Prince William is taken now! I just love him and Kate Middleton together and I love all the coverage they're getting--although I'm sure they do NOT!
Ah! How handsome is he?!
She looks so absolutely happy! Adorable! So blissful I can't believe it!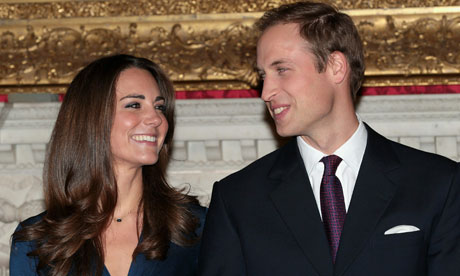 Candids are always my favorite! I love their simultaneous smiles!
And how about that stunner of a ring! In the Today Show interview, William said that it was his way of keeping Princess Di around and still a reminder of her. It was so sweet, I almost teared up. I just think the two of them are so cute together and I am so excited to see the wedding and hear all the details (mostly the dress...ah! It will be hard to top the dress Princess Diana wore allllllll the way down the aisle!)
xxKatie
1:25pm edit: I'm officially the worst blogger. I've been apparently absent-minded in my schedulings and posted this for 9PM too!! AHH!