"L-O-V-E" by Nat King Cole
I'm THIS close to starting a wedding playlist on my iTunes. This song always always always makes me think of "The Parent Trap" first scene when Elizabeth is spinning around slowly in her gorgeous dress on the QE2. Anyway, I recently downloaded a bunch of jazz to listen to while I study and this one I've ended up listening to a lot when I drive. I sing (badly) at the tippy top of my lungs to this song as if Nat himself was sitting right next to me. (Note: when I sing, I wear sunglasses so if people I know drive around me they won't know it's me...)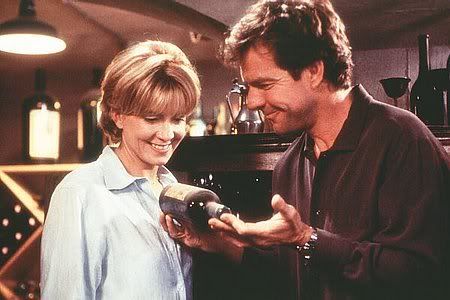 "...the wine from our wedding"
Anyway, I'm a huge Parent Trap fan, as are like all the girls my age who knew LiLo before she went nuts. The "twins" were so cute and sweet (and preppy)!
Anyone else out there a NKC fan? Great for studying, driving, blogging and dance parties in my room when I get into my PJs! Hope everyone's having happy Thursdays!
xxKatie