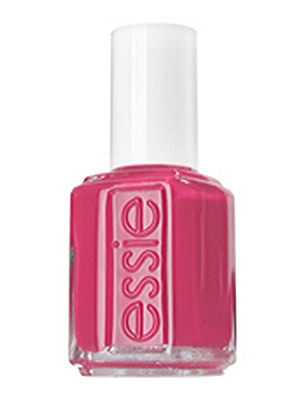 This week's color is Fruit Sangria! It's way more red on your nails than it looks in the bottle!
I love this color and it looks great during the summer! It's fresh and fruity and a mix between red and pink...too much fun for the 4th of July if you don't like red nails. I happen to LOVE them!
What's fun about this color is that although it's rather creamy, there's also a metallic undertone in the polish! It's silvery and as a result it is SO shiny on your nails! It doesn't look cloudy like some colors can. I also used Kwik Dry by Sally Hansen and it worked GREAT:
I don't always know what to expect with these kind of top coats, but it didn't smudge and I washed it off my hands after about 5 minutes. It says to only leave it on for 1 minute, but I figured I would do it for good measure! Anyway, the result was great and I'm very pleased with the way it turned out!
Fruit Sangria is a great summer pinky-red if you're in the market! What's your favorite pink or red shade? What are you currently wearing?
xxKatie