My family isn't really too keen on Black Friday shopping, but this year we happened to be shopping ON Black Friday because it was the only day that my mom, my sister and I all had together before she left and I left to go back to school!
We didn't go to Target or WalMart or anything crazy, but instead just walked around downtown Annapolis. Of course, we had to go into the Pink Crab, and I actually found a top (shhh, I don't know about it!) that had sold out in South Carolina so that ended up making it's way home for Christmas. (AGAIN, SHHH! IT'S A SURPRISE!)
I think that big bow ring that, a gift with purchase from the Pink Crab (and I'm assuming all the Lilly stores), was my favorite part of Black Friday! There's a matching earring set too: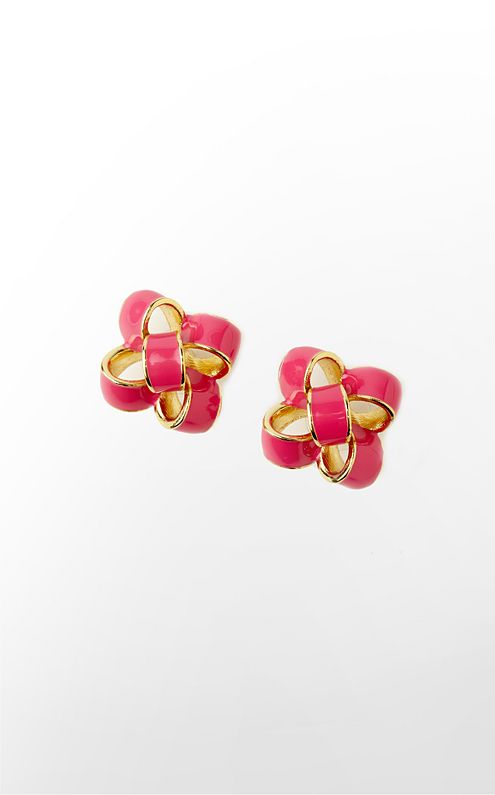 These come in all gold (AMAZING) and navy too!
One of my favorite parts of Christmas time, and especially working during Christmas time, is wrapping gifts! These bow accoutrements are right up my alley--too cute!
xxKatie