This Sessilee Dress is one I normally wouldn't have picked off the racks for myself. We were trying different things on at work so we could really get a feel for fit and true sizing, and I got to try on the
Sessilee Dress
. It comes in a few different patterns and color ways, but this blue and white one was my favorite! I LOVE this dress! From far away, I think it looks like a romper which is fun and whimsical and TOTALLY unexpected. The navy makes this dress so wearable and the white accent elevates the print and shape.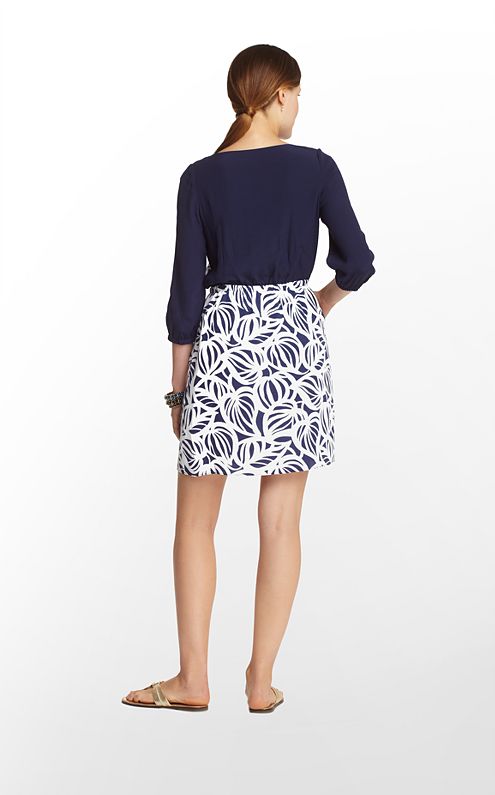 We didn't get a chance to photograph the back, but it looks like two pieces from the back! So cool, right?! I also love that you can pair this with navy, white, metallics, and I'd even toss in hot pink! It's a little tough to see in the picture, but there's also a zipper and drawstring that really add to the dress.
I am a big Sessilee fan (and I would sure like to know where that name comes from!) and hope y'all get a chance to run into your local Lilly Pulitzer store to check it out!
xxKatie