So it's not even the end of July yet, and I'm already thinking about fall and my fall wardrobe (which doesn't even really kick in until about November...). I feel like as soon as the 4th of July hit, my summer was basically over. I'll be back at school around the beginning of August, so my home summer is winding down. I was thinking about all the fun fall wardrobe things I can wear to class and everything, and I feel like I'm going back to elementary school because I want to wear dresses and even wear them "jumper-style".
I love this dress from VS! I think sweaterdresses are a great look for all kinds of gals. The banded bottom would be a new look for me, and I'd probably forgo the studded bracelt, but I really like the cowl neck look too.
This basic black sweater dress from Old Navy could be dressed up or down so many different ways. You could wear it with great boots and tights or flats. Add a belt or long necklace and it's a great ready-made look!
This dress from Lulu's would look great with black tights and a great pair of black shoes for going out. The
garnet
color is always a great addition too!!
This one shoulder dress from Lulu's (another one...am I sensing a trend?) is cute and again would be great for going out. It is such a fun shape and idea!
I found so many fun dresses on Lulu's and I'm not even a regular shopper there! The back is so much fun and would be great for going out (again)!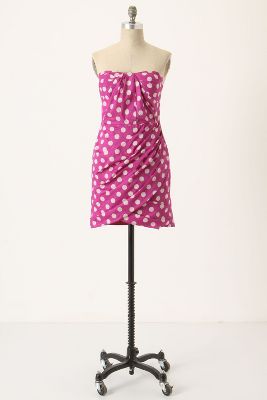 I'm not sure if this is ideal for fall or not, but I couldn't resist posting it. It's such a cute shape and from Anthropologie. I don't usually shop there since it's not my typical look, but this is a very cute pick!
Yet another cute grey dress with a great back! The back of this dress from South Moon Under would be a total departure from my style, but I adore ponte knit dresses. They're so comfy and look great on all shapes. The material isn't too clingy but still soft and stretchy!
Love this Lilly option! I'd pair this with a navy turtleneck underneath and I feel like it would be perfect! I have a great pair of brown boots to wear with it!
Target is featuring this black dress. It seems nice for something like an interview. I know it's Target, but I've recently been named the Target Mistress since I'm always there (and writing about it). It definitely seems like it would be worth trying on, plus the little button is very cute! I'd totally try the pink to wear with black tights for going out. I'd wear it with a black turtleneck to go to class and wear "jumper-style"!
This is another sweater dress from Target. I rarely wear brown, because if I'm wearing something dark, I often opt for black since I have more black than brown. This looks super cozy though and a look I've love to try!
What do you guys wear (as in dresses) for the fall? Any go-to looks? Is jumper-style too "first grader" for a college sophomore?
xxKatie