How sweet is this set? My birthday isn't for nearly 6 months, but I LOVE this spread! How fun would this be for the big 2-0?
This chip bowl comes in both pink and green, how festive!? I think I might have to get one of these just for fun...and it's only
$5.99
! I can't get over what a good deal that is!
I love this pink and orange set, but I'm definitely and P&G girl at heart!
I would love to pop these
guys
into cupcakes!! Imagine a Funfetti cupcake, white icing and one of these big sparklers on top!!
These great Target cup sets would be so much fun to have at a party! Everyone would have cute drinks!
But what's a fun drink without a drink umbrella: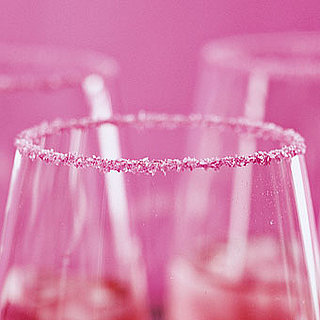 Pink sugar-rimmed glasses would make any drink yummy! This is one that would take some extra prep, but would be so cute as part of a big party display! I remember during rush last year, one of the sororities made a pink lemonade drink that was pretty sour (on purpose) and had delish green coarse sugar that rimmed their martini glasses. I would so LOVE to copy that sometime!
Party Hats!!!!...or an alternative:
Crowns! At Lifeguard Press, we actually ran out of birthday crows at one point during the year! (hopefully it won't happen again when my birthday comes around!) I make crowns for my friends when it's their birthdays. They're pink with glitter from Michael's and I use white puffy paint to put their names on them! They really tend to be a hit!
All this party planning makes me want to have one! I'd love to see some pictures from P&G parties that you've hosted or been to! Shoot me an email if you've got any at
letsbepreppy@gmail.com
!!
xxKatie