After working at the Lilly store, my appreciation for Kenneth Jay Lane grew. I had only seen them from a distance at a few stores by me, but we carried a few KJL accessories and so I got to try them on and pick out my favorites. Here are a few of my favorite designs:
The KJL Giraffe
I love this bracelet and it comes in many different color choices! There's a deep garnet color that would be such a fun piece for gameday! I know the pink is very me though, and this shade would go with very much of my closet. I love giraffes too (tall girl, tall animal, you get the idea...) so this is very cute!
Pave Bracelet
This cuff is so pretty! Imagine this with a black dress or a simple shift at a party! It's so glamorous and I'm sure VERY sparkly in person. This is all you'd need to pair with a dress and you're all set!
Cuff Braclet
I love the deep hues in this bracelet. The touches of gold that peek out between the stones make it a lot more wearable as well!
Crystal Starfish Bracelet
You all know I love a good starfish on just about anything! I think the white bracelet is TDF but the orange and blue are too fun! I would totally wear the coral/red one on Gameday and the blue one would be so sweet in the summer with any of my Lilly!
Cultured Pearl Bracelet
This one is oh-so-glamourous! The pearls look so pretty with the pave diamonds and I love the pattern. This could be paired with SO many different things and would be a great way to "jack up" (Say Yes to the Dress Atlanta!!) any outfit!
Bangle Bracelet
This would be SO perfect for any Clemson or Auburn or U of Florida girl! With a fun dress and this bracelet in school colors, you'd be ALL set for Gameday! What a fun addition!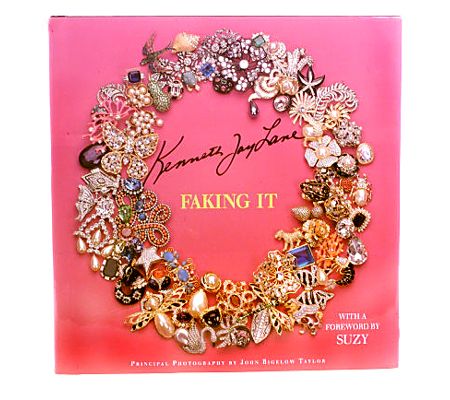 Anyone else a big KJL fan? Has anyone read his book Faking It? I'd be interested to hear what he'd have to say about all his famous clients and stuff!
Be sure to enter the giveaway for this week provided by The Posh Palm!! It ends Friday!!
xxKatie