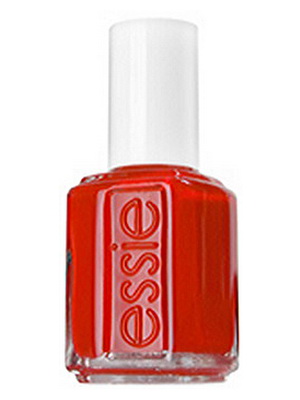 About two and a half weeks ago, I got my nails done in Essie's "Geranium" and it was SUCH a great holiday color! It's red and fun and definitely not as coral as it looks in the bottle. I LOVE it and highly recommend this shade to anyone looking for a very festive red. It held up great and didn't look dingy when I got my nails redone.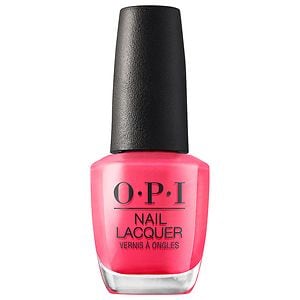 Just two days ago, I had them redone (is two weeks a normal time for y'all?) and chose OPI's "Strawberry Margarita" for my Christmas color. I'm sure y'all are thinking why didn't she flip flop them or just keep the red? Something about pink at the holidays is very me. It's just close enough to red to be festive but I think that pink nails are almost always appropriate. I actually thought that "Strawberry Margarita" would be an AWESOME color on my wedding day (depending on the flowers and bridesmaids dresses of course!) because it's bright and a great shade. A few of my Twitter followers said it's their go-to summer color, but I really think it's a good all year round color. I may have to go out and buy it soon!
I think my next nail color will be Essie's "Bachelorette Bash" for my birthday color! And to go with my dress, I'll either match my toes with this same shade or go VERY BOLD and do:
Essie's "Turquoise & Caicos" since my dress has so many shades of blue/Lilly's Lagoon Green!
Have any good holiday colors? Do share!!
xxKatie