While shopping around a little in Nordstrom with my sister, there was this AMAZING display of men's shirts. She had already started going up the elevator when I stepped back to check them out. Wondering who made them, I did a little investigating and found that it was
Brooks Brothers
! Naturally! Check out some of their new shirts that I'm in love with: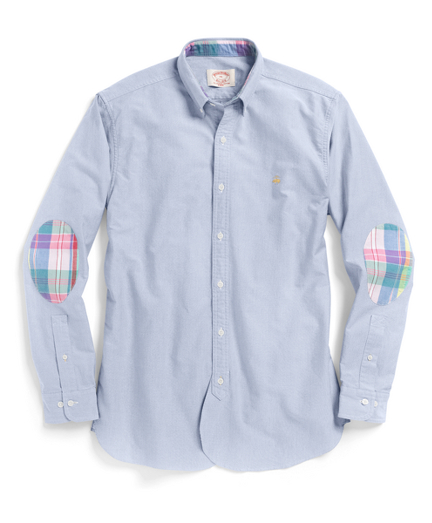 Madras elbow pockets? I mean come on, how cute are they!?
It comes in a clean white with a navy/red plaid combo too! What's not to like?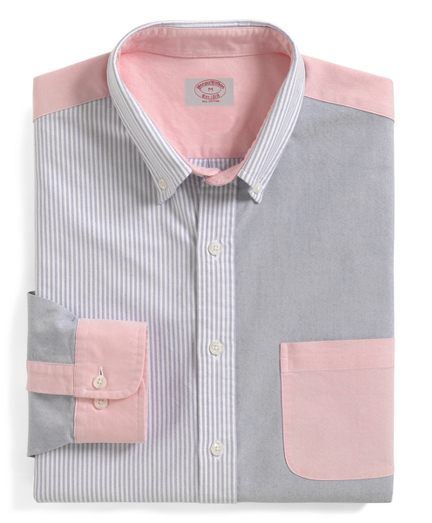 This was really the shirt that caught my eye though! I love button downs and actually have all the different components of this shirt myself: blue stripe, pink, blue solid. I LOVE this shirt and would buy it in a heartbeat! It would look great paired with regular jeans and boat shoes--a staple outfit in any guy's wardrobe!
Do y'all like these two looks for guys? I'm a big fan and I love that Brooks Brothers did a few pieces like this!
xxKatie