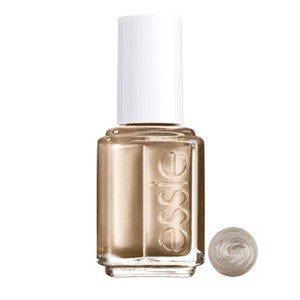 I am LOVING this color!
Essie's "Good As Gold" was definitely tough to find--two Targets didn't have them and upon heading into CVS I finally tracked it down!
There are a bunch of metallic options, but I love the gold! It's actually surprisingly neutral once it's on your nails and I rocked it over the weekend for the concert!
I only had to put on two coats and I was TOTALLY good to go! It was a tad difficult to get off my cuticles and surrounding nail area, but I suggest going out and buying yourself a bottle!
This stuff is too fun and you'll definitely be glad it's in your nail polish arsenal!
xxKatie