Over break, we did some shopping at the outlets while we were at the beach for New Year's and I happened to snatch up this ADORABLE key fob: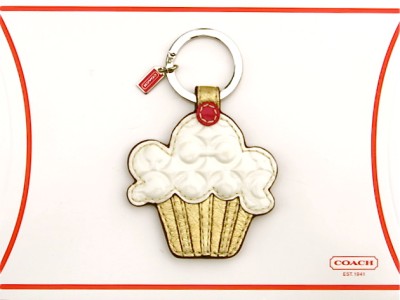 It is SO me! It's pretty huge on my key chain (which only has 3 real keys to begin with and is pretty fat anyway) but I really love it! My friends are not at all surprised when they see I've got one on there, so I'd say it's quite a hit!
I also was lucky enough to pick up this bracelet (usually Coach isn't my type of stuff at all, but I really got lucky since we were making returns!):
Sorry it's so small, it's a very difficult bracelet to find! Whoever designed this bangle needs to patent the size because the width is seriously PERFECT for smaller wrists. I have another garnet and silver Coach bangle that is too big for my wrists but hard to fit my hand it, but this hinge bracelet is a great fit!
I hope all my Southern favorites who aren't used to these conditions are staying safe in the snow!!
xxKatie