This was one of my projects for Hannah's big 21st! I bejewled a Cruisey for her to use on her big day!
It was such a fun gift and so easy! All you need is your koozie or Cruisey, rhinestones and fabric glue!
I still have 100's of rhinestones left over from this crafternoon (more aptly named, crafter-month):
You can find the complete project
here
!
If you want to bejewel your koozie, it's VERY simple!
STEP 1: INSERT A CAN INSIDE YOUR KOOZIE! This is very important--koozies tend to expand when a drink is inside vs. when it's empty! Once you bejewel it, it will not be able to expand without ruining your sparkle!
STEP 2: Cover a small section in fabric glue! I just used standard fabric glue from a bottle. I covered my koozie in 1 inch sections of glue and then put the rhinestones on.
STEP 3: Apply rhinestones! The koozie will absorb a LOT of glue, so be sure to only do a small section at a time. This strategy works much better.
STEP 4: Repeat. Often! I ended up applying too much glue in some places, so I had to be careful that gravity didn't work against me. If you do apply too much glue, just spread it out over more of the koozie and work quickly!
STEP 5: Be patient and let it dry. Mine probably took 24 hours to dry entirely. Once it's dry, take your can out and you'll find that you koozie is extremely hard now! It's going to be a little heavy, but fun and festive nonetheless!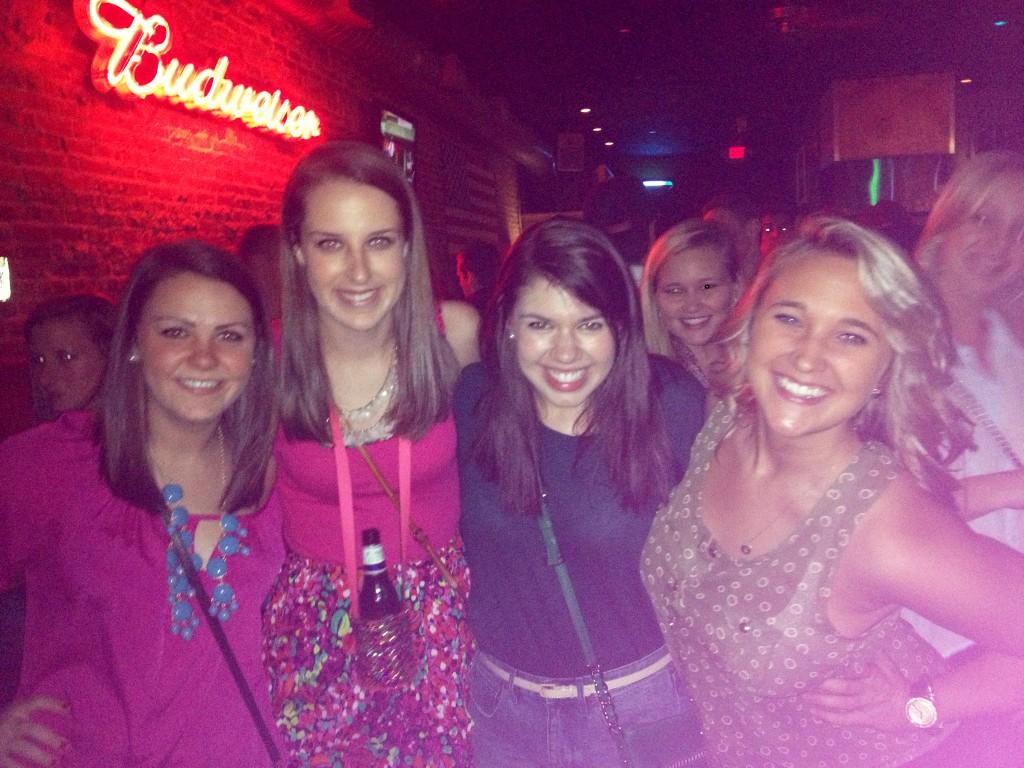 STEP 6: Insert your new drink of choice and enjoy! Although it's a little blurry, I snagged Hannah's bejeweled Cruisey one night since it matched my dress PERFECTLY! It was too much fun and everyone wanted their own!
Be sure to try this crafternoon out on your own--too much fun and you'll LOVE the way it turns out! If you end up making your own, Instagram (@letsbepreppy) it and tag me so I can see the fabulous results!
xxKatie