This is part two of my segment on what boys can wear! I'm not entirely sure how many posts this will have, but this one is devoted to casual wear (for warmer weather since it's snowing in many places now!!) since the last one was a bit more formal. Let's start with tops/shirts:
T-Shirts: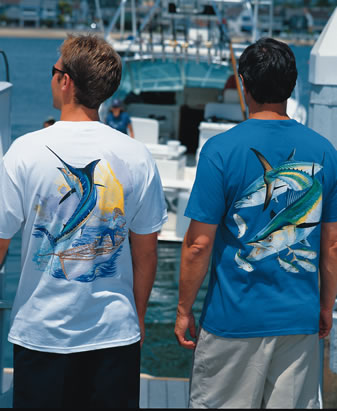 T-Shirts can be great for any occasion. They can be worn tucked in or not, and just keep them clean, both hygiene-wise and word-wise. No one likes your tacky beer shirt or the "I'm with stupid" shirt. Novelty shirts are just silly. Sports teams are also great! When I was in high school, all the boys typically wore either lacrosse t-shirts or sport teams that they played. Now that I'm in college, I think it's time for guys to depart with all their high school sports team shirt and move onto college--much more timely!!
Polos:
Polos are a good alternative to t-shirts. They automatically look dressier than a T, but here it's all about preference. I think every guy needs a few colors: White, Black, Navy, Red, and Pink (yes, pink, you can pick the shade). With those 5 colors, the possibilities are endless, especially with white. A white polo is so crisp looking and I think when in doubt, a white polo always looks great!
Shorts:
If you're looking to go basic khaki is always great, even though not pictured. I think that nice khaki shorts are great in the spring through early fall and can be very versatile, coordinating with a button-down, polo, or t-shirt. All the other shorts options shown are great too. I'm a HUGE fan of madras as I said in the last post. I like both pastel (I'm actually more fond of pastels) and traditional, but I think guys are more likely to buy a traditional colored pair with deep hues like red, navy and gold. Either way they're a great choice. I absolutely ADORE colored twill shorts. I think these are the best choice out of all of them because of the color range. You can get colors to literally match anything in your closet. And last but certainly not least are seersucker. I think seersucker is the epitome of summertime since it's so light and comfortable. (The last 3 photos of shorts are all from VV, just a head's up because they've got a great selection for guys!)
Accessories:
Croakies: I'm not entirely sure how I feel about them. If you take them out of context, they are extremely functional, although at school they have a rep as being "very fratty" (which I don't this is entirely a bad thing, but like I said, it depends on the context) because mostly frat guys wear them. I wear them, though and I'm a girl. I have a garnet USC one for gameday and I have a pink palmetto one that I like a lot!
Sunglasses: They don't have to be aviators, but I think every guy needs a good pair of sunglasses that look good on them. Again, they're very functional, but only buy expensive ones if you know you can take care of them. Brands boys wear typically include Costa del Mar (in the South), Ray Bans (in the North), Oakleys (in the north), Von Zipper (in the North), and then most of the time cheap-o ones from anywhere.
Belts: I think every guy (and girl for that matter) needs a good leather belt. Along with a leather belt, maybe spring for a few funner belts like these from Tucker Blair and Smathers and Branson. These two companies are well known for their craftsmanship, and you know you're getting something great. At the store I used to work in, we sold S & B belts and keychains and the keychains flew off the shelves with women too! There was a boy in my high school who had a S & B 4-leaf clover belt that I LOVED. I never told him that but it was SO nice!
I hope the boys out there will appreciate some of these notes!! Just suggestions and chances are they probably have some in their own closets!!
Have any of your own suggestions? What do you like boys to wear? Definitely let us know!!!
xxKatie